Infinity Health Retreats 2023
May 21-27 | July 15-21 | September 16-21 | October 20-25
Hike and explore the beautiful landscapes of the Appalachian mountains outside of Asheville, North Carolina .... powered up by excellent nutrition, revitalizing yoga, and relaxation...This is the unbeatable life-enriching experience, and vacation, all in one!
Our aim is for you to take home as a sense of renewed health and empowered self-perspective. And an improved know-how for enabling your body (and mind) to thrive with the right diet, exercise, and lifestyle, in your day-to-day life.
Infinity Retreats are a fit for all ability levels.
Home-base will be the comfy and charming
Bend of Ivy Lodge
in the mountains outside of Asheville, North Carolina
Here you will savor Nature and enjoy private access to over 63-acres of beautiful property with stunning views of the Blue Ridge mountains, koi pond, river, and well-maintained trails.
A Day at The Infinity Retreat
6:30 AM Hot chai, tea, or coffee

8:00 AM Breakfast with Billy's classic Infinity Green smoothie. You'll be delighted by the delicious, highly nutritious meals that will be prepared for you every day by a private chef.

9:00-3:00 PM Hiking with a picnic lunch on the trail (including drive time)


4:00 PM Nutrition Class, or Coaching session, with ample time to relax at the beautiful Bend of Ivy Retreat, abundant with creeks, ponds, labyrinth, and spectacular overlooks.


7:00 PM Dinner with your tribe


8:00 PM evening meditation, nutrition and health classes, stargazing

* There are some evenings during the week that we are especially excited about, but we don't want to blow all the surprises! But you can bet on them being both fun and magical - really magical. You'll see.

In a little more detail...
AWAKEN IN THE LAND OF APPALACHIA
After a great night's sleep, we start the morning together to savor another Appalachia sunrise. And, of course, with hot chai.
Then it's time for your daily yoga class in the magical setting of the great outdoors!
Once we're limbered up for an adventure-packed day it's time for a wonderful home-cooked breakfast, including, of course, Billy's revitalizing superfood smoothie.
After breakfast, we're out the door to embark on an adventure, hiking the beautiful landscapes of the Appalachian mountains.
With the support of three trail guides (Billy, Lisa, and Truthi) everyone to hike at their own pace, and hikes are customized to match all levels of fitness. It's creating a balance between making the hikes both fun and challenging.
A big part of what makes each of the hikes special is how you're sharing these experiences with other great people. The camaraderie with other adventurers that share similar values for health and self-improvement is a powerful part of the Infinity Retreat.
After the hike, we return home, with feelings of achievement. And of course, an increased sense of awe, inspired by the magical landscapes of the Appalachian mountains.
EVENING IN SERENITY
And the day is not over yet! Each day there will be time for you to simply relax and enjoy life.
Next, it's time for dinner. You'll be delighted by the delicious, highly nutritious meals that will be prepared for you every day by a private chef.
After dinner, you'll enjoy a special group activity. This will include taking some time to share together the things that are important for optimizing our health in both mind and body.
There are some evenings during the week that we are especially excited about, but we don't want to blow all the surprises! You can bet on them being both fun and magical - really magical. You'll see...
Then, at the end of the day, after having a final gander at the stars, it's bedtime to recharge for yet another day filled with the magic and adventures of the Infinity Retreats.
Yoga classes

Led by Lisa Varno (E-RYT 200, YACEP) who has ten years of experience leading yoga for all ages and ability levels. Modifications will be offered throughout the class as a means to encourage all expressions of practice. Lisa also sprinkles in elements of Mindfulness-Based Stress Reduction within her classes.
Integrative Health Coaching
You will also get one-on-one coaching with Lisa, a Certified Integrative Health Coach trained at Duke Integrative Medicine and Brown University, and her expertise is in helping people improve their lives through behavioral change. What Lisa has to share is powerful, and she knows how to make it a lot of fun, too.
Infinity Retreat Diet
The delicious, highly nutritious meals will be prepared for you every day by Chef Katie. Katie found her passion for cooking early in life, and attended The New England Culinary Institute of Vermont. She loves finding new ways to make the healthiest food approachable and delicious, including helping clients who live with a restricted diet.
So get ready to thrive on the Infinity Retreat diet; vegetarian, plant based and free of wheat flour, processed sugar, and dairy. Just the superior foods!
Sample Breakfast: oatmeal, berries galore, sprouted nuts & seeds, Billy's Infinity Greens smoothie, coffee & tea, Billy's Infinity Chai
Sample Lunch: hummus, avocado, greens, & sprouts on sprouted bread, Billy's Infinity Protein Bars, Billy's Infinity Keto Bars, Billy's Infinity Green Bars, Billy's sprouted almonds & seeds, apple or banana
Sample Dinner: Indian curried quinoa, coconut and raw veggie sauce, with sautéed tempe, and fresh garden salad, olive oil & apple cider vinegar
Is this program right for me?
Whatever your level of fitness, this adventurous week will greatly enhance your overall health. Remember the Infinity Retreat is much more than hiking. Tie in the powerful combination of yoga, superior diet, camaraderie with great people, and simply time in the beautiful land of southern Appalachia - now we're talking some major benefits. At the Infinity Retreat we're going for full-body health, making health of the mind just as big of a priority, too.
The Infinity Retreat is fit to accommodate all ability levels, whether you'd like to hike ten miles or just take a short walk in the forest. Either way, we will make it work for you.
Go for it with your supportive team at the Infinity Retreat, and you will return home with the know-how and motivation to continue the powerful journey. Just come as you are. Open minded and ready for a brilliant life-enriching experience.
BILLY MERRITT (that's me)

Natural health has always been a passion for Billy Merritt.
For over 17 years now, Billy and his team have continued to work diligently on providing the premium life-enriching health retreat experience.
Billy shares his expertise teaching what constitutes a genuinely healthy lifestyle and gets much use out of his degree in Wilderness Education and Health Coach training with Duke.
Billy also volunteers as a certified Emergency Medical Technician.
Putting your health first, Billy is committed to continuing his quest to educate himself and the rest of the world with the purpose of global well-being, exploring the intricate link between health and nature involving 30+ day treks through Nepal, India, Africa, Alaska, Thailand, Mexico, and the Amazon.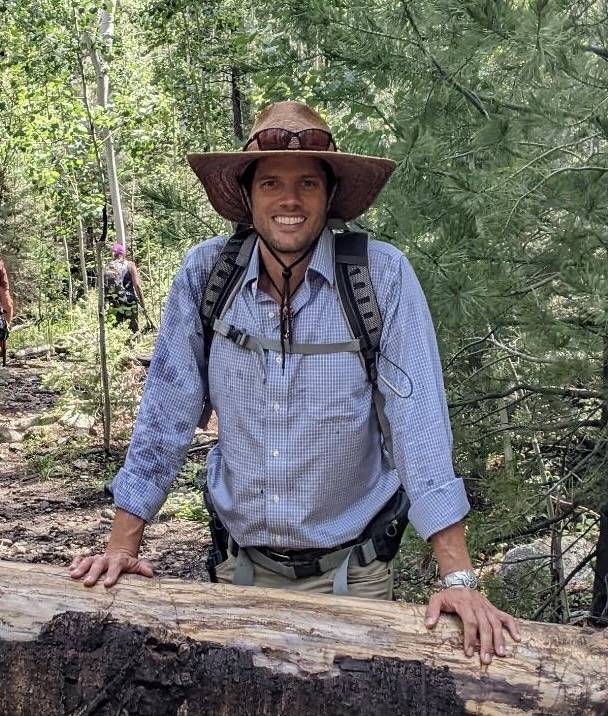 LISA VARNO
Beginning in 2011 Lisa has taught a Mindfulness-Based Stress Reduction curriculum at Confluence Behavioral Health, a wilderness therapy retreat center in Thetford, VT.
In addition to receiving MBSR training at UMASS Medical School & Brown University, Lisa is an Integrative Health Coach Trained at Duke Integrative Medicine and offers Integrative Health Coaching in Asheville, NC, where she is currently based.

Lisa Varno is MMEd, E-RYT, YACEP certified.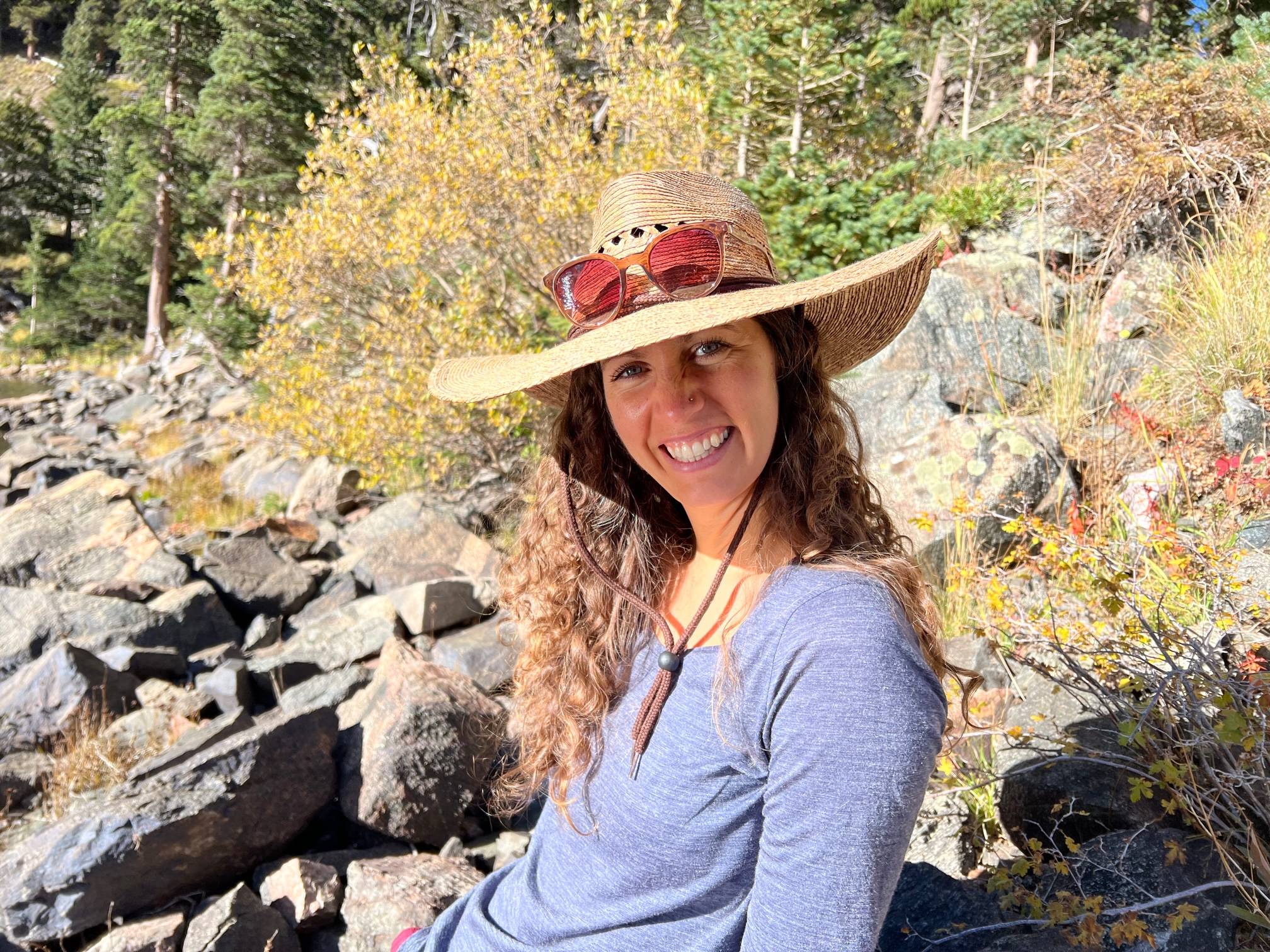 TRUTHI LINGENHELD
Beginning as a trail guide in 2006 at the world-renowned Ashram Health Retreat in Calabasas, California, Truthi has shared his expertise in the fields of holistic health, mindfulness, fitness, yoga, and qigong.
On the creative side, for twenty five years, Truthi has performed as a gifted poet and singer alongside his wife, Aradhana Silvermoon. During these years Truth-I's gifts and talents have been of great influence with workshops and retreats geared for natural health and personal development.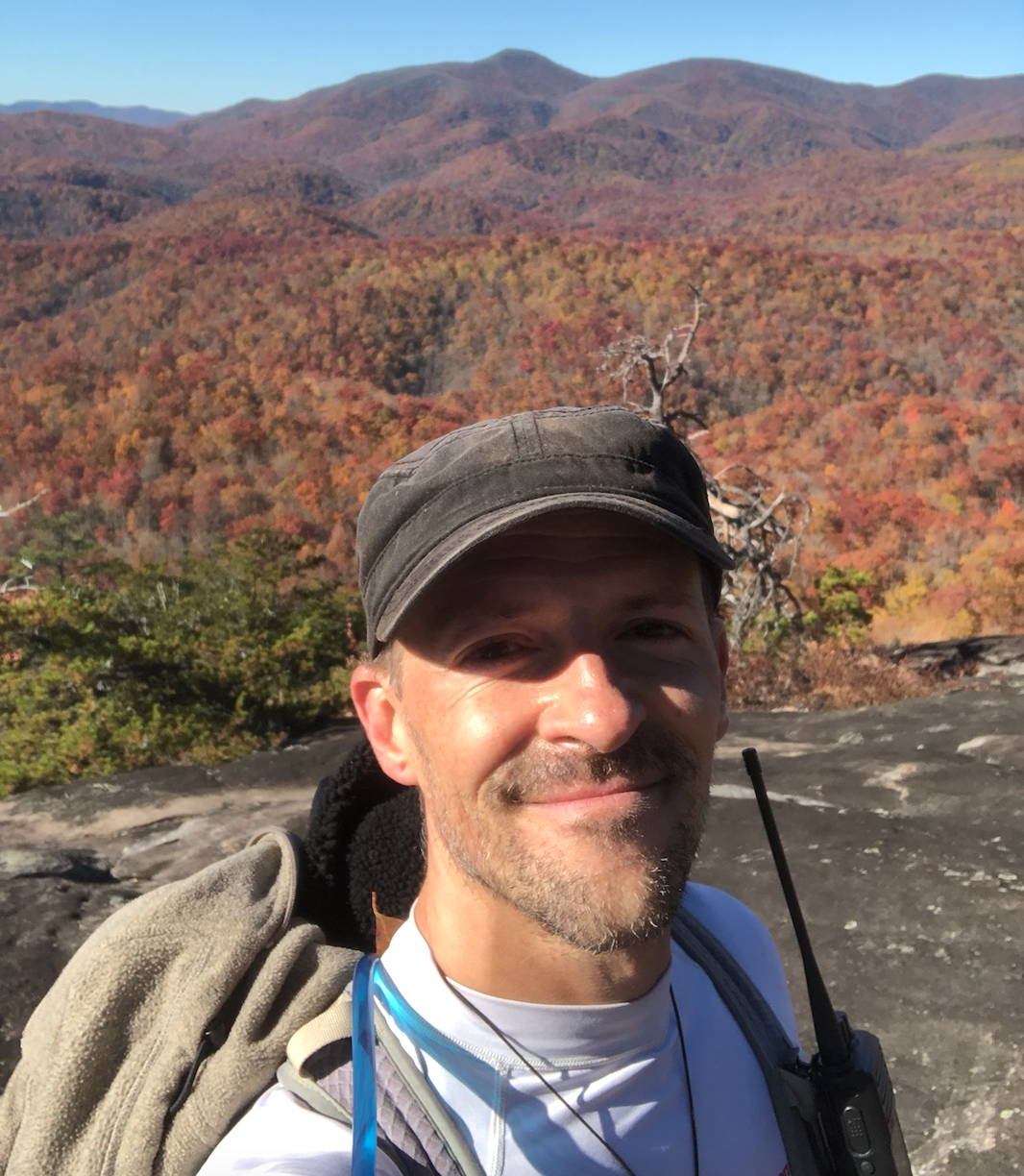 Footwear, and this is the most important. First and foremost you need to be equipped with a good pair of hiking boots - something solid that provides a balance between comfort and support. This is not just trail running shoes.


There is a huge variety of different levels of hiking boots in terms of weight and support. At least some ankle support is essential. You know your body best, but bear in mind that you want to choose a boot that helps preserve the security of your ankles. Definitely, no sprained ankles allowed (knock on wood!). Wear any new boots for a couple weeks to soften them up. Just remember that we're going to do a lot of hiking, making reliable footwear a priority. Hooray for the benefits of being properly equipped and ready to go.

Trekking poles can be helpful and we recommend them.


Rain Jacket - this is also super high priority and needs to be something high-quality. Mountains in the Appalachia can provide the most unpredictable weather. This means more than just a windbreaker. Your jacket needs to have a hood and be rainproof with gore-tex or something similar.

Hat - We strongly recommend a good hat for sun protection.

Temperatures are likely to vary from mid-50's and 70's, depending on what hike we are doing and the time of day.
For fabric that is against skin we always choose natural materials like wool and cotton. We're not huge fans of polyester for a number of reasons, no matter how fast it dries. We strongly recommend light colored fabrics (not black or dark brown) especially in the warmer months.
Socks - something made of high quality, mid-weight wool. A brand we recommend is smart-wool. Bring a few pairs.


Shirts - For hiking and day to day use, we'd suggest light-weight merino wool shirts - both long and short-sleeve. Icebreaker is a brilliant brand. Super comfortable, great for wicking moisture, and seldom do they stink even after wearing them for several days.

A warm fleece or sweater - The goal will be to spend a lot of our time outdoors, even in the morning and evening. Having a couple warm layers will make even the cool temperatures quite nice.


The main thing is comfort and breathability. Fashion isn't so high on the priority list.

Pants - go with your liking. No need to worry about rain pants.


Bathing Suit - If you want to take a dip in the lakes and rivers that we will explore.

Backpack - I suggest a solid but lightweight daypack for the hikes. You may be carrying up to a couple liters of water, plus snacks, plus a rain jacket. Some of the more robust camel-back backpacks are good. The small ones are not so good since you'll be carrying more than just water. The main objective, however, is to stay hydrated.


Two water bottles - you'll be provided good water for drinking! Infinity standards, of course!

Dates and Booking
max fifteen spaces per week
May 21-27
$2999 early-bird
$3,300 after April 1
* Refundable 50% deposit: $1,499.50
July 15-21 (WAITING LIST)
$2999 early-bird
$3,300 after June 1
* Refundable 50% deposit: $1,499.50
September 16-21
$2,799 early-bird
$3,100 after August 1
* Refundable 50% deposit: $1,399.50
October 20-25
$2,799 early-bird
$3,100 after September 1
* Refundable 50% deposit: $1,399.50
How to get there (flights, airport transfers, buses, trains, hot air balloons)

You'll be picked up at the Asheville Airport after which all transportation, food, yoga classes, and accommodations are covered.
In essence...
Our intention is for you to gain something special from your Infinity Retreat experience; something that lasts, including a renewed sense of mind-body health with an empowered self-perspective. It's true that living a truly superior lifestyle creates a quality of life for which no one has ever regretted spending the time and effort. So think of the Infinity Retreat as an investment in yourself. And we can promise you this - you will gain something of extraordinary value that will enrich your life on a long-term basis.
If you have any doubts, questions, or just plain excitement about joining this adventure, then call 877-291-1990 or you can email us at support@infinitygreens.com.
PS. Watch the video if you haven't already, and you'll get the idea of what the one-of-a-kind Infinity Retreat is all about.