A NOTE FROM FOUNDER BILLY MERRITT
I believe everyone should have access to the world's most superior superfoods, including you! You might be asking, "What's so great about these superfoods?"
Infinity superfoods are comprised solely of the purest and most potent ingredients on earth. In fact, clinical data has proven all Infinity Superfood ingredients to be genuinely health-enhancing for specified organs and functions of the body.

What most people don't know is that product packaging is almost as important as the ingredients inside! Our amber glass bottle with rubber sealed metal lid and oxygen absorber technology locks in nutrition and maintains the full potency of the invaluable superfood ingredients. Commonly used plastic containers leach toxic gas compromising the purity of ingredients. Infinity nutrient-lock technology means the pureness of your protein powder and all Infinity superfoods are protected for maximum potency!

I promise that Infinity Superfoods are provided to you at the absolute best prices possible, and I guarantee that you will be satisfied and impressed by the benefits of taking Infinity Superfoods every day. If you're unhappy with your purchase for any reason, you can request a full refund within 30 days.
Since 2001, Infinity Greens has enhanced the health of thousands of people, and I wish the same for you!

—Billy & The Infinity Team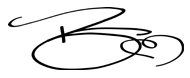 Influence of Piperine on the Pharmacokinetics of Curcumin in Animals and Human Volunteers
G Shoba, D Joy, T Joseph, M Majeed, R Rajendran, P S Srinivas
PMID: 9619120 DOI:10.1055/s-2006-957450
The medicinal properties of curcumin obtained from Curcuma longa L. cannot be utilized because of poor bioavailability due to its rapid metabolism in the liver and intestinal wall. In this study, the effect of combining piperine, a know inhibitor of hepatic and intestinal glucuronidation, was evaluated on the bioavailability of curcumin in rats and healthy human volunteers. When curcumin was given alone, in the dose 2 g/kg to rats, moderate serum concentrations were achieved over a period of 4 h. Concomitant administration of piperine 20 mg/kg increased the serum concentration of curcumin for a short period of 1-2 h post drug. Time to maximum was significantly increased (P < 0.02) while elimination half life and clearance significantly decreased (P < 0.02), and the bioavailability was increased by 154%. On the other hand in humans after a dose 2 g curcumin alone, serum levels were either undetectable or very low. Concomitant administration of piperine 20 mg produced much higher concentrations from 0.25 to 1 h post drug (P < 0.01 at 0.25 and 0.5 h; P < 0.001 at 1h), the increase in bioavailability was 2000%. The study shows that in the dosages used, piperine enhances the serum concentration, extent of absorption and bioavailability of curcumin in both rats and humans with no adverse effects.