Dear Reader,
The annual Infinity Health Retreat, May 21-27, is just ahead (40 days from today!). If you've been feeling the need for a life-enriching, health-enhancing (and fun!) reset and adventure all in one, at a world-class destination, then the Infinity Health Retreat is for you! 
The motive of the Infinity Health Retreat is to provide a restorative experience for my clients. And for them to gain something special that will boost the quality of their lives; a boost that lasts, including a renewed sense of mind-body health. Immersion in an elite lifestyle for one week offers benefits for which no one has ever regretted spending the time and effort. So think of the Infinity Health Retreat as an investment in yourself.
Are you asking yourself "is this program a fit for me?"
Whatever your current level of fitness, if you're feeling a pull to come, the Infinity Health Retreat can be a fit for you. The hiking we can customize to match your ability level. Whether you'd like to hike ten miles each day or just take a short walk in the forest, we will make it work for you. Add in the superior diet, yoga, camaraderie with great people, and simply time in the beautiful land of the Blue Ridge Mountains - now we're talking about an experience with wonderful benefits that can be a fit for anyone who prioritizes their health.  
Here's a 
sneak peek of the world-class, breathtaking views that are just over one month away...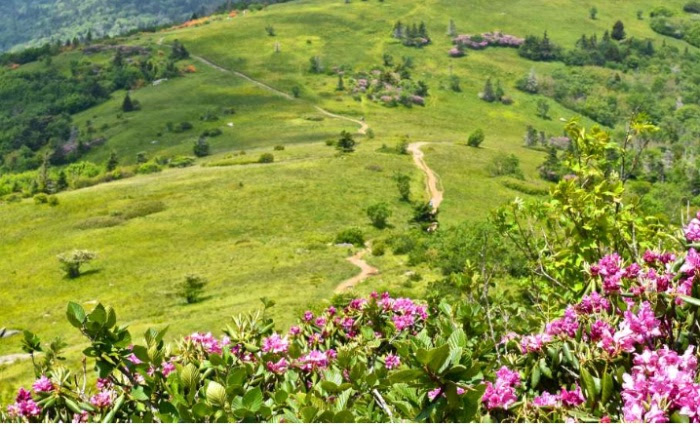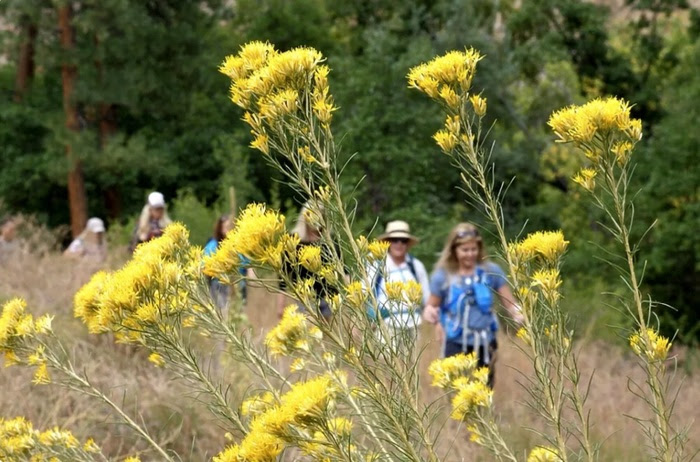 Your day at the Infinity Health Retreat
6:30 AM Hot chai, tea, or coffee with your tribe

7:00 AM Sunrise yoga with Ruth Morrow

8:00 AM Breakfast (of course with Billy's classic Infinity smoothies) You'll be delighted by the delicious, highly nutritious meals that will be prepared for you every day by chef, Katie Fiore.

9:00-3:00 PM Hiking with a picnic lunch on the trail (includes driving time)

3:00 PM Rest hour

4:00 PM  Qigong, Yoga, and one-on-one Coaching sessions, with ample time to relax at the beautiful Bend of Ivy Retreat, abundant with creeks, ponds, labyrinth, and spectacular overlooks.

7:00 PM Dinner with your tribe

8:00 PM evening meditation, nutrition and health classes, stargazing
* There are some evenings during the week that I am especially excited about, but we don't want to blow all the surprises! You can bet on them being both fun and magical, though. Might just include music ;)
The comfy, beautiful, charming, and magical Bend of Ivy Lodge
The comfy and charming Bend of Ivy Lodge nestled on 63-acres of beautiful property with stunning views of the Blue Ridge mountains is a truly wonderful place. The amenities you need to feel comfy and cozy are excellent quality, and the nature all around the property makes you feel a thousand miles away from everything. Check out photos of the beautiful Bend of Ivy Lodge on the Infinity Health Retreat Webpage.
Infinity Retreat Diet
The delicious, highly nutritious meals will be prepared for you every day by professional Chef, Katie Fiore. Katie loves finding new ways to make the healthiest food approachable and delicious, including helping clients who live with a restricted diet.
So get ready to thrive on the Infinity Health Retreat diet; vegetarian, plant based and free of wheat flour, processed sugar, and dairy. Just the superior foods! 
You can learn more about the other wonderful staff that will be part of facilitating your experience on the Infinity Health Retreat website.
What clients have to say:
" One of the best things about it is the kind of people that Billy brings together. Everyone is like-minded. And Billy puts the experience to a level that you would never do on your own. " Dianne S.
" For me, the Infinity Health Retreat is a total reset - an opportunity to get away from the day-to-day stresses of life and gain a refreshed perspective. It was so fun to share this week with other people who share similar values. "  Laura J.
" Being part of a group like this at the Infinity Health Retreat brought me a renewed peace of mind and joy. I'm all in for the future retreats! "  Brent B.
Investing in a reset 
The $2350 tuition is for an experience of unmatched value. Join us with a friend or mate to get 10% off. That's $2115 which is just $353 per day for an invaluable reset-experience that will enrich your life. (This level of quality of a health retreat would be $4000+ anywhere else.)
Join me and my supportive team (and eleven of the nicest people who share great values) at the Infinity Health Retreat for one week, and you will return home with a grand experience under your belt and the know-how and motivation to live a healthier life. Just come as you are, open minded and ready for a brilliant life-enriching experience. 
If you're feeling hesitant, the video and detailed information on the Infinity Health Retreat website might just get you over-the-top excited: www.infinityhealthretreats.com
Otherwise, if you're feeling the readiness to jump onboard, then call us or email me back, and we'll reserve your space.  877-291-1990 
Yours Truly, and here for you always,