A NOTE FROM FOUNDER BILLY MERRITT
I believe everyone should have access to the world's most superior superfoods, including you! You might be asking, "What's so great about these superfoods?"
Infinity Greens is a blend of nutrient dense blue-green algae combined with the most health enhancing plant foods known to man. Other products use wheat grass, but wheat grass is irritating to the gastrointestinal system. Also, algae includes transformative levels of chlorophyll and vital nutrients such as beta-carotene, iron, calcium, zinc, vitamin E, vitamin K, potassium, and more.
This very specific blend of chlorophyll, enzymes, probiotics, aloe, and soluble fiber is what draws the toxic materials from our organs and tissues. These toxins build up over time due to modern everyday life, the foods we're eating, lack of activity, etc. After this detoxification, it's then a matter of empowering functions of the body with nutrients and antioxidants from the other Infinity Greens ingredients such as nettles, goji berry, maca root, mangosteen, acai berry, and holy basil.
When you use Infinity Greens daily, you'll increase longevity, boost your immune system, achieve long-lasting energy, boost your metabolism, accelerate weight loss, improve digestive health, beautify skin tone, and so much more!

Essentially, there is a real synergy between these superfoods which makes this formula powerful and essential to our health.
All ingredients are organically grown or harvested from the wild and are bottled in amber glass. It's important to know that the white PVC plastic containers used by other brands leach toxic gas, compromising the purity of ingredients, their potential benefits, and potentially harming those who take them.
To purchase these superfood ingredients and blend them yourself would cost hundreds of dollars. Instead, we'll send you a full month's supply of these high-impact superfoods for only $69.95. You can save even more by taking advantage of our bulk and auto-ship programs.
I promise that Infinity Superfoods are provided to you at the absolute best prices possible, and I guarantee that you will be satisfied and impressed by the benefits of taking Infinity Superfoods every day. If you're unhappy with your purchase for any reason, you can request a 100% full refund within 30 days.
Since 2001, Infinity Greens has enhanced the health of thousands of people, and I wish the same for you!

—Billy & The Infinity Team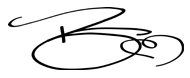 What makes Infinity Greens superior in quality and value:
No Grass. Why? Wheatgrass and alfalfa the commonly used 'filler ingredients' to manufacture a low-budget product. This leads the consumer to feel they're receiving a good value with a larger bottle. But grasses are irritating to the gastrointestinal system, have little nutritional value, and can do more harm than good.
Our Solution Infinity Greens, always free of wheat grass, is comprised of superior blue-green algae, including Spirulina, Klamath algae, and Chlorella. While it may be a higher price, blue-green algae has more than twenty times the chlorophyll content of wheatgrass. Blue Green Algae in combination with the other ingredients of Infinity Greens creates an unmatched vitamin and mineral profile.
3rd Party Lab Testing. Why? When sourcing our ingredients we require a Certificate of Analysis listing potential contaminants such as heavy metals, bacteria, and microbes. However, Certificates of Analysis never provide data for the nutritional profile, potential rancid ingredients or exposure to radiation. Not providing 3rd party lab testing saves other companies a lot of money, but we would never budge with our stringent quality protocols since purity is our commitment.
Our Solution All Infinity products are 3rd party lab tested and guaranteed to be free of contaminants, including pesticides, radiation, foreign chemicals, mold, bacteria, metals, ash, and radiation including alpha particles, beta particles, and gamma rays. 'Purity equals potency' is our motto.
No to this 'filler' ingredient. Why? We have discovered superfood ingredients to be laced with up to 70% Maltodextrin which is commonly used in other products marketed as superfoods! Maltodextrin acts as glucose in the body and promotes the growth of bad bacteria (ie candida) and ultimately will lead to problems such as weight gain and Inflammation.
Our Solution We utilize stringent protocols to assure that our ingredients are free of maltodextrin.
Drying? What does this mean? There are many ways to dry an ingredient. Dehydration, Sun, Freeze Drying, and Maltodextrin, just to name a few. Again, commonly used maltodextrin is the cheapest and fastest way, yielding a low quality product.
Our Solution All Infinity Superfoods are dehydrated at low temperatures to preserve maximum potency. We also test the nutritive profiles to make sure they have not been compromised during the drying process.
Soil Where Our Ingredients are Grown. Why is this Important? Standardized superfoods are commonly grown in forced environments with low quality nutrient deficient soil that in return yield ingredients that have relatively little benefit.
Our Solution The Infinity superfoods are grown in their native environment using practices that maintain pure and nutrient rich soils for environmental sustainability which also equals more nutrient rich ingredients.
Packaging to maintain potency. Most supplements are bottled in white PVC plastic. Plastic is a petroleum product with binders that leach toxic gas, damaging the ingredients.
Our Solution Infinity formulas are bottled in amber glass with a pure latex rubber-sealed metal lid and oxygen absorber technology - never PVC plastic. Because Infinity Greens are the premium superfoods we do all that it takes to protect them.
We give you our guarantee that you will not only be satisfied with your health investment, but also very impressed. Since 2001, Infinity Greens has maintained a customer retention rate over 90% and we would love for you to experience why.
Yours truly, and at your service always,
The Infinity Team
Call us with your questions at 877-291-1990.

Ingredients
Infinity Greens
Garden of Life
Amazing Grass
Green Vibrance
Essential Fatty Acids—flax seed, chia seed
Infinity Greens

Garden of Life

Amazing Grass

Green Vibrance
Energy Enhancements—ginger, Himalayan salt, cayenne
Infinity Greens

Garden of Life

Amazing Grass

Green Vibrance
Sea vegetables—dulse, kelp
Infinity Greens

Garden of Life

Amazing Grass

Green Vibrance
Packed in nutrient-preserving amber glass
Infinity Greens

Garden of Life

Amazing Grass

Green Vibrance
3rd party lab tested
Infinity Greens

Garden of Life

Amazing Grass

Green Vibrance
30-day money back guarantee
Infinity Greens

Garden of Life

Amazing Grass

Green Vibrance
Medicinal herbs-moringa, maca root, nopal cactus, horsetail, burdock, holy basil
Infinity Greens

Garden of Life

Amazing Grass

Green Vibrance
Probiotics—L. plantarum, L. paracasei, L. rhamnosus, L. salivarius, S. thermophilus, L. bulgaricus
Infinity Greens

Garden of Life

Amazing Grass

Green Vibrance:

Trace amounts
Greens blend main ingredients-spirulina, nettles, chlorella, Klamath algae
Infinity Greens

Garden of Life:

Spirulina, chlorella, and kelp blend only

Amazing Grass:

Spirulina and chlorella only

Green Vibrance
Antioxidant berry blend—lucuma, goji, acerola cherry, Acai mangosteen
Infinity Greens

Garden of Life

Amazing Grass:

Trace amounts of Acerola cherry and Acai berry

Green Vibrance:

Trace amounts of goji berry
Available also in capsule form
Infinity Greens

Garden of Life

Amazing Grass

Green Vibrance
Enzymes—Protease, Alpha Galactosidase, Amylase, Cellulase, Lipase, Bromelain, Papain
Infinity Greens

Garden of Life

Amazing Grass

Green Vibrance
Concentrated cereal grass juices as the main ingredient —causes digestive problems
Infinity Greens

Garden of Life:

includes warning on label--Contains: Wheat Grass.

Amazing Grass

Green Vibrance
Common supermarket fruits & vegetables, powdered
Infinity Greens

Garden of Life

Amazing Grass

Green Vibrance